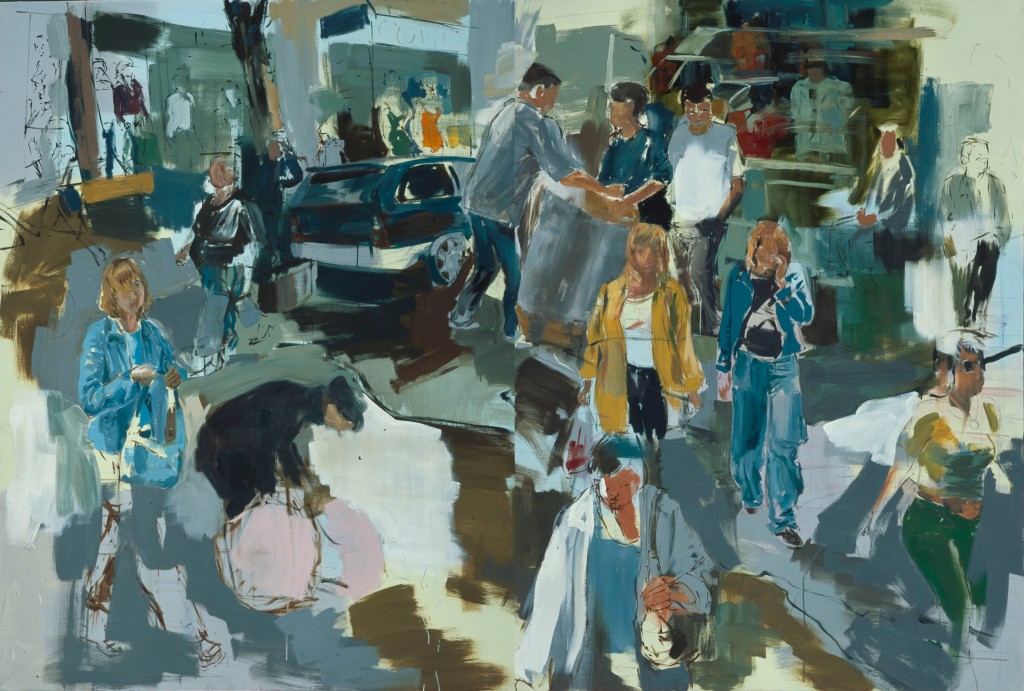 open market II – beauty of various urbanization project / oil on canvas / 200 × 300 cm, 2005
SNAPSHOT
An adventure of narration lies behind this exhibition. By being divested of the thick viscosity of the meaning, by smashing completeness and by distorting.
By shattering time and space with layer upon layer of paint, the pictures are in the process of    becoming assembled by the assignment of perpetual variations to the meaning and are constructing their own stories in paint.
It is as if Mustafa Pancar merely pretends to set up a construction and deserts the structure he has been working on at that precise phase of ripeness. The picture itself and the habitual partiality of the spectator are left hanging in limbo; the meaning should construct its own course.
The subjects also conform to this manner of creating.  The emphasis is on the İstanbul of the citadel walls, today's Laleli district, still with its atmosphere of an eastern marketplace.  Such sites which have become transient, are the modern-day equivalents of the traditional eastern bazaars, all of which have replaced other established cultures by tearing them down to make their own place. Clusters of cosmopolitan folk, walking about and shopping. more…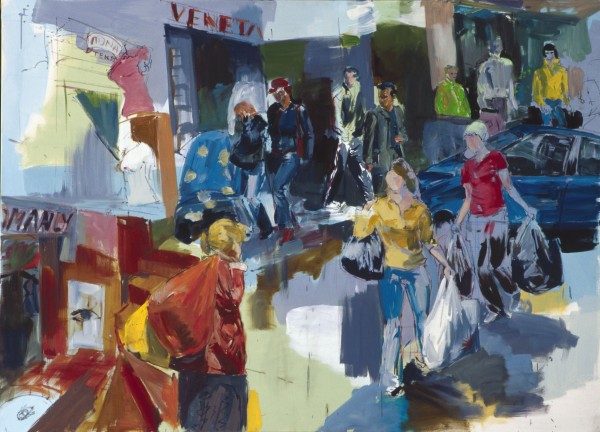 open market III – ornamented shopping story / oil on canvas / 145 × 200 cm, 2005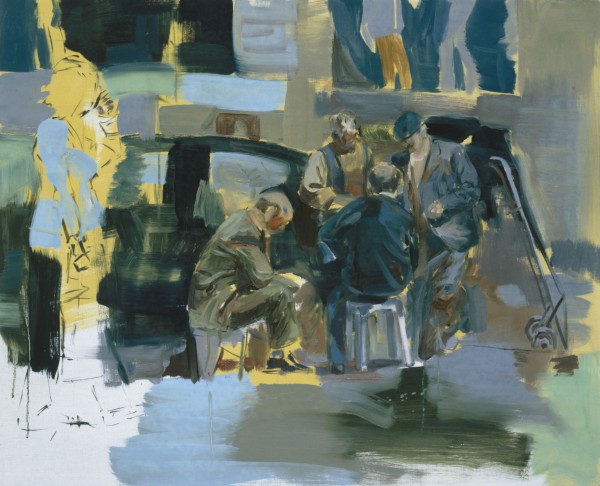 leasure time – busy time / oil on canvas / 85 × 105 cm, 2005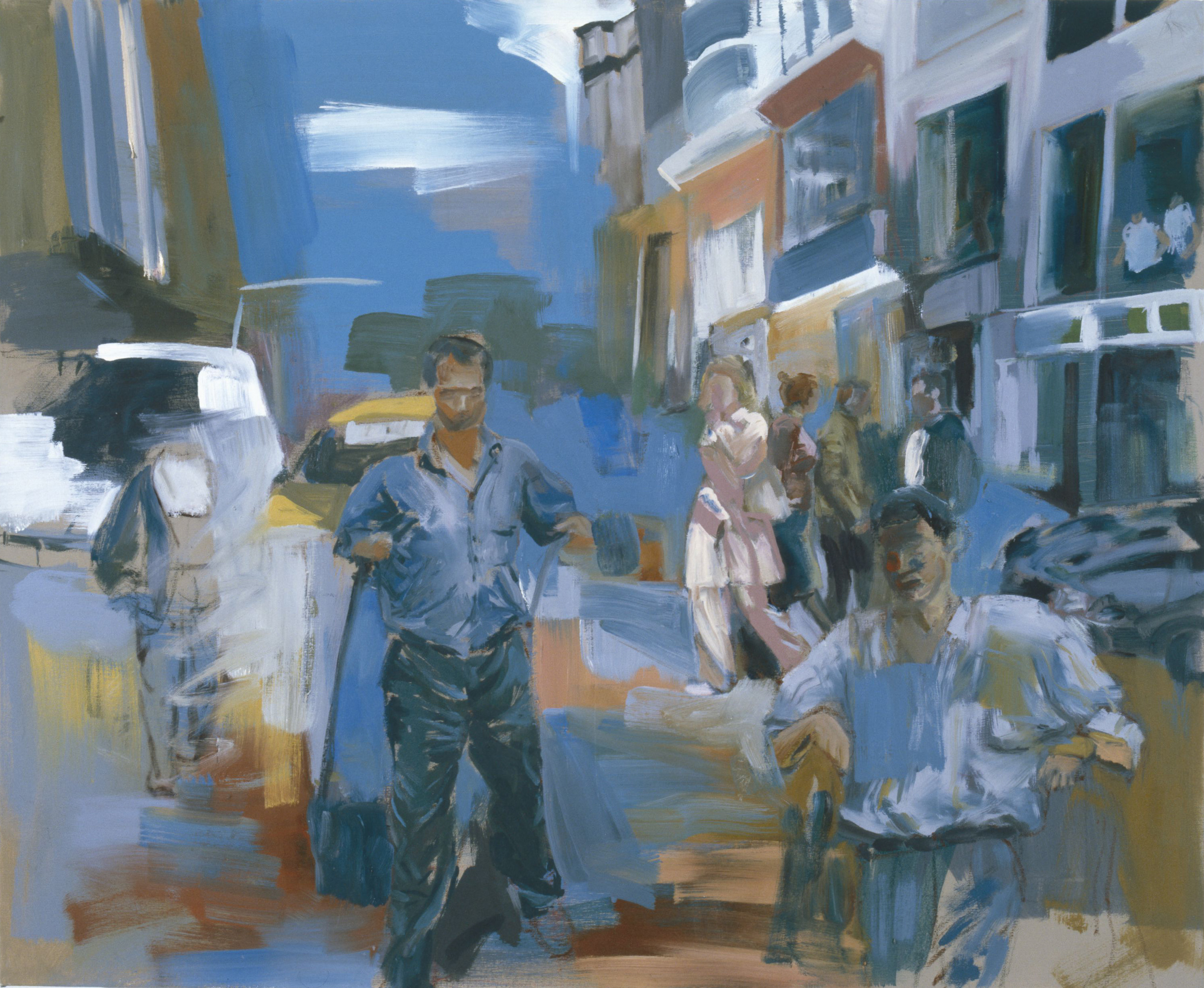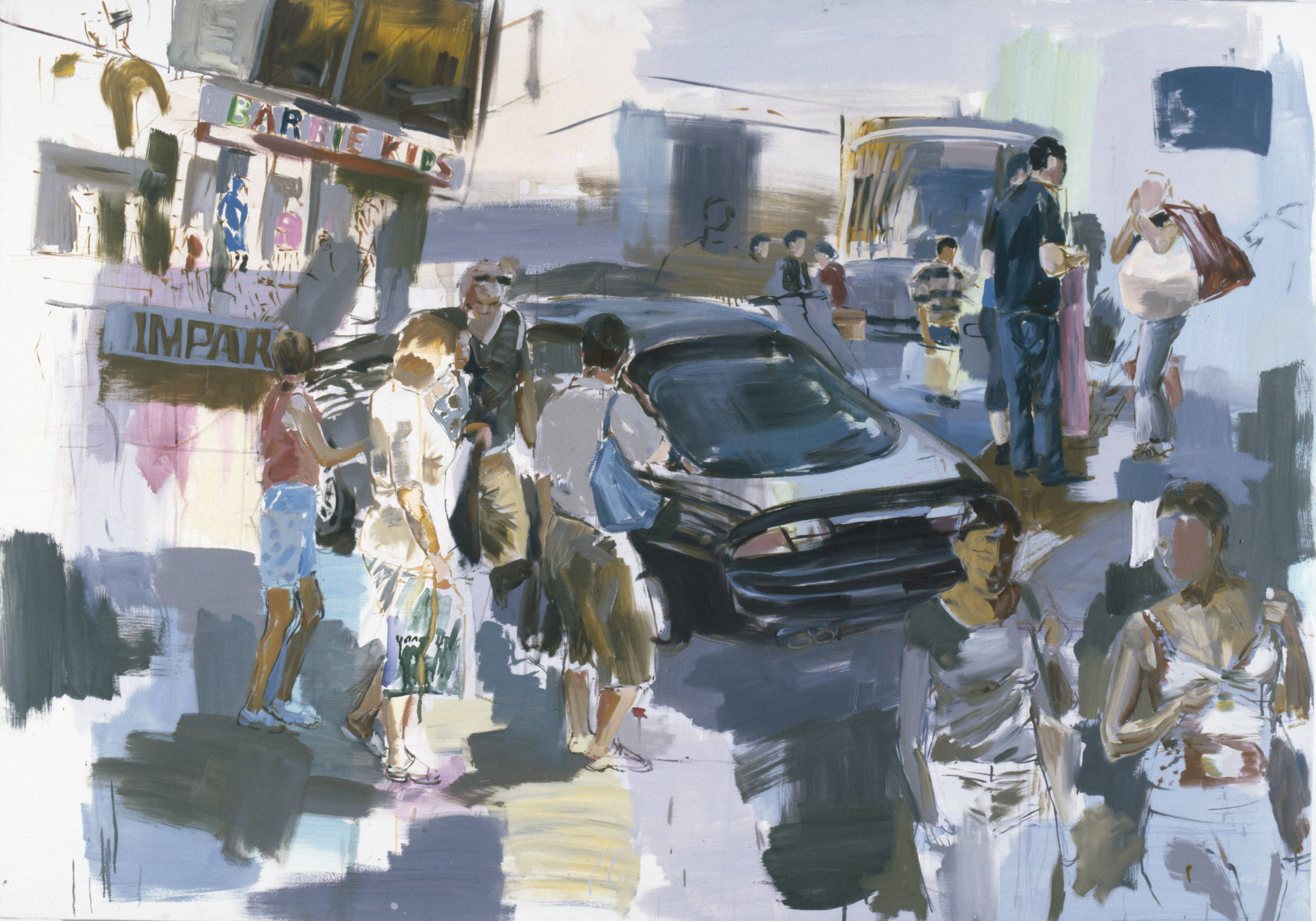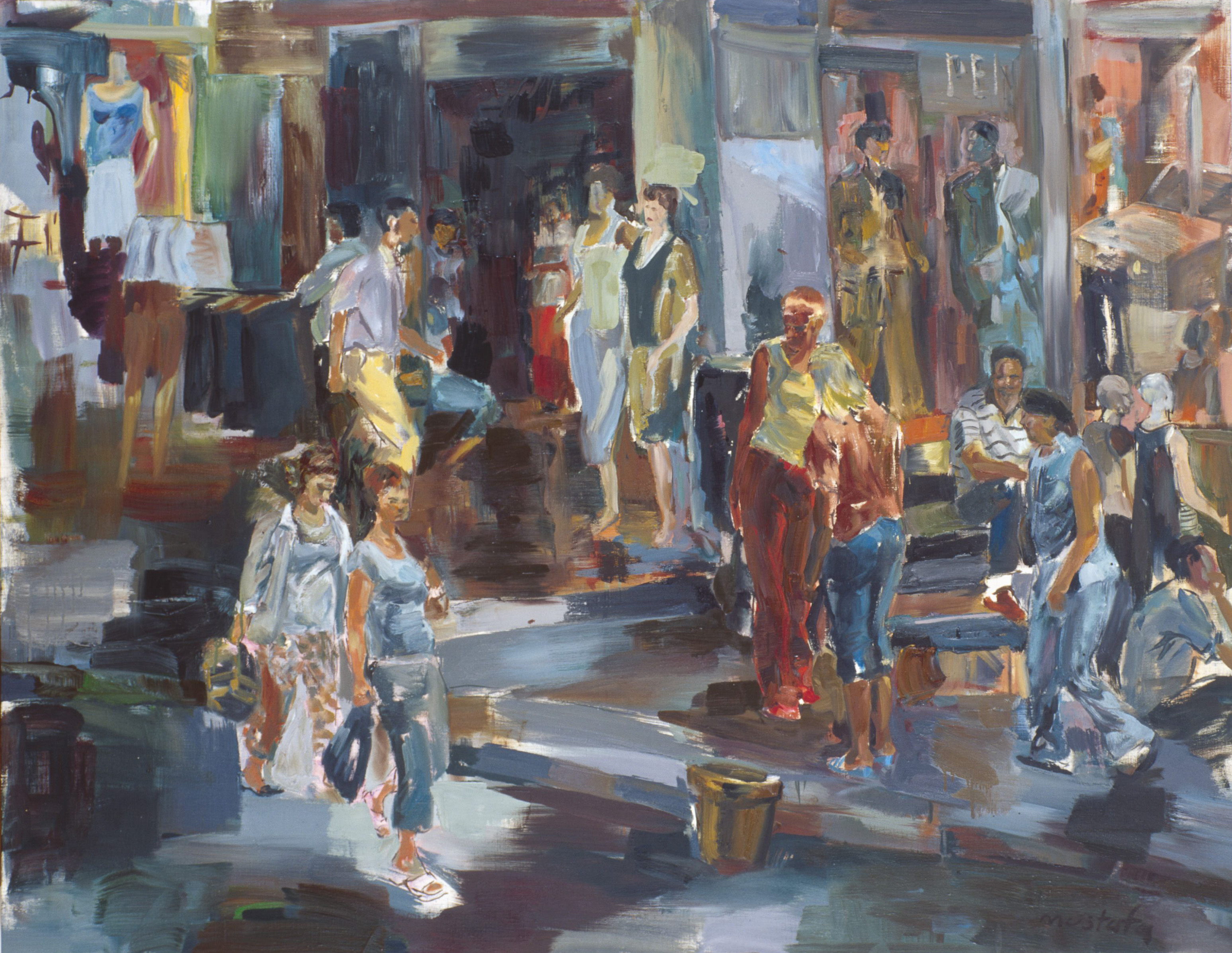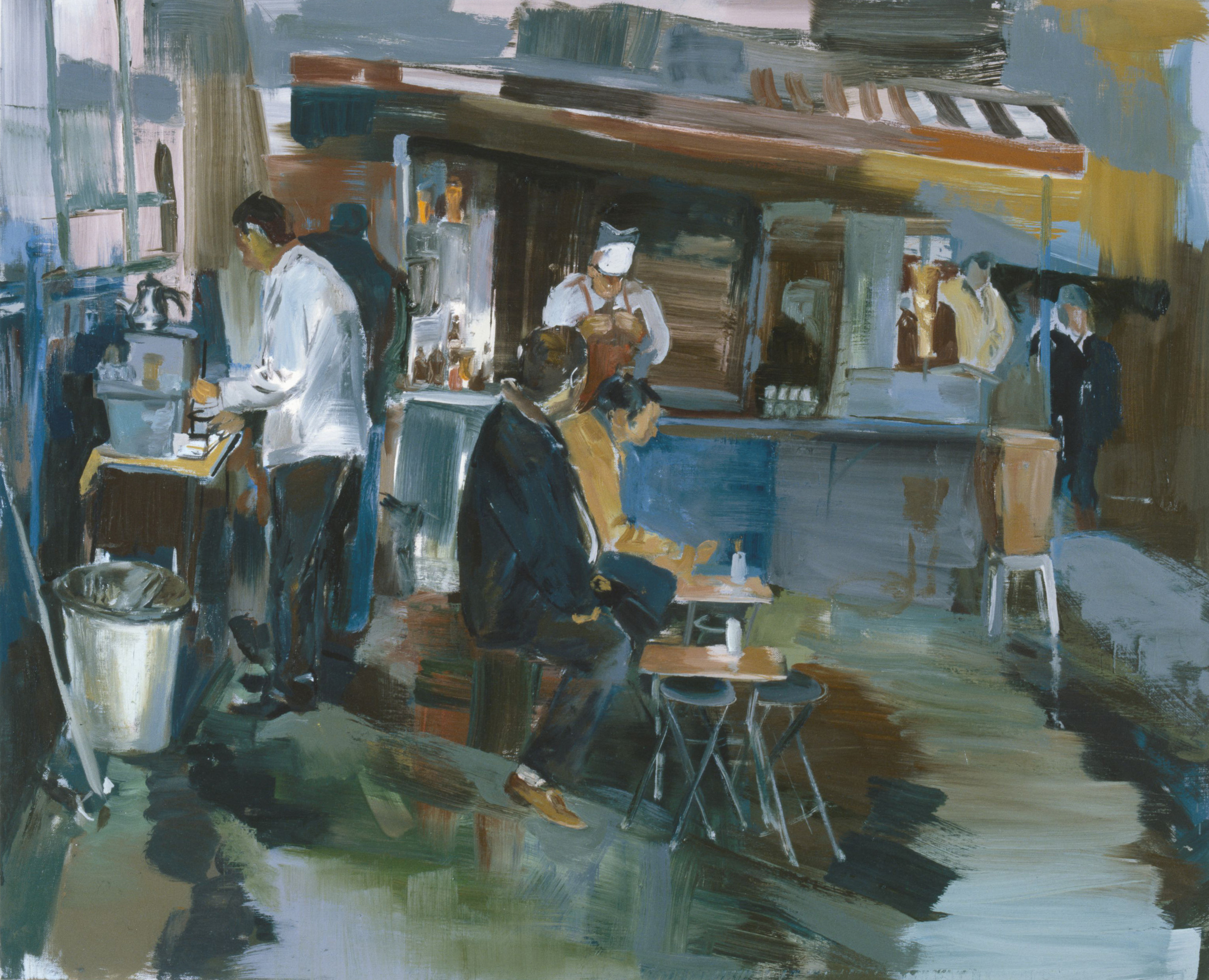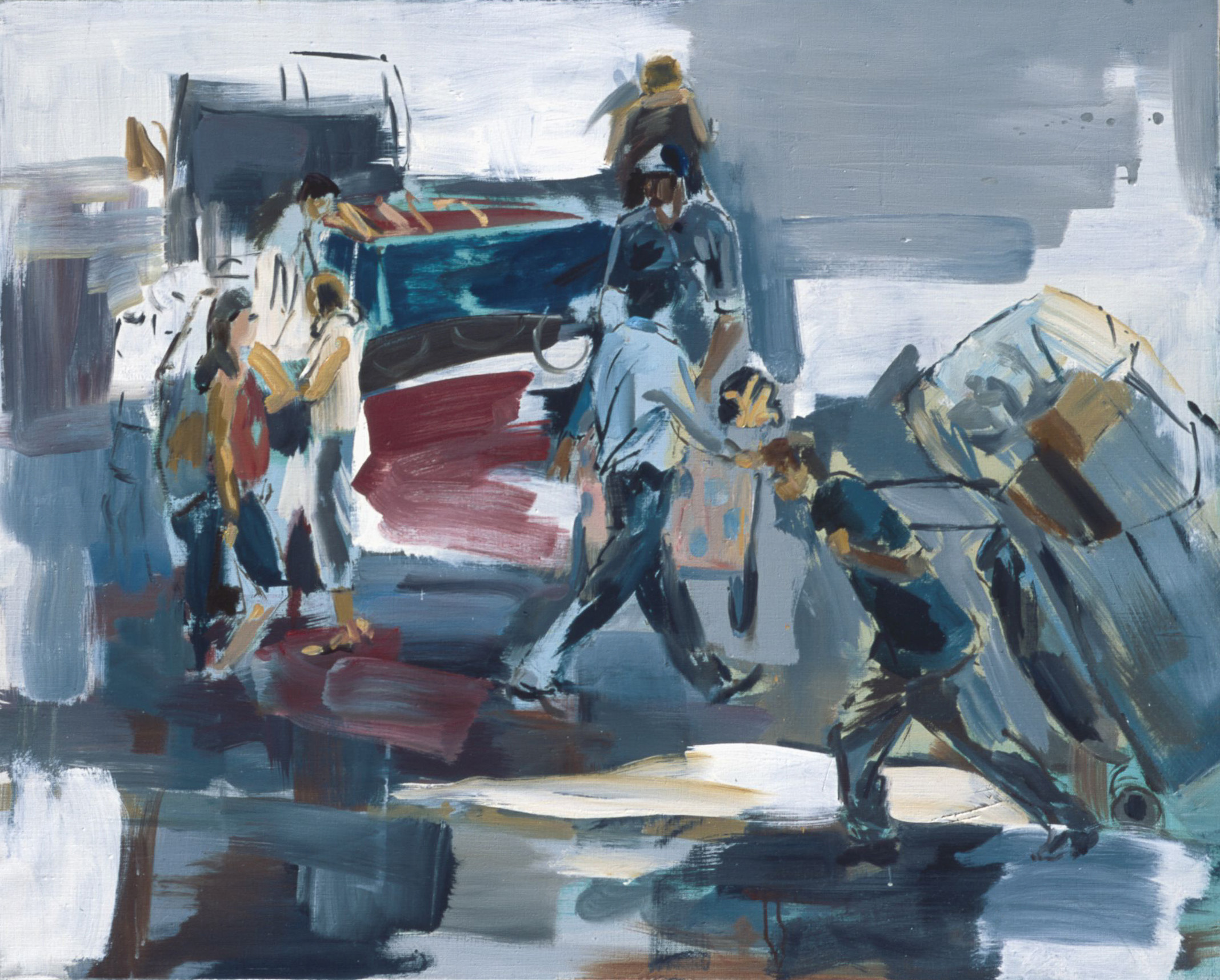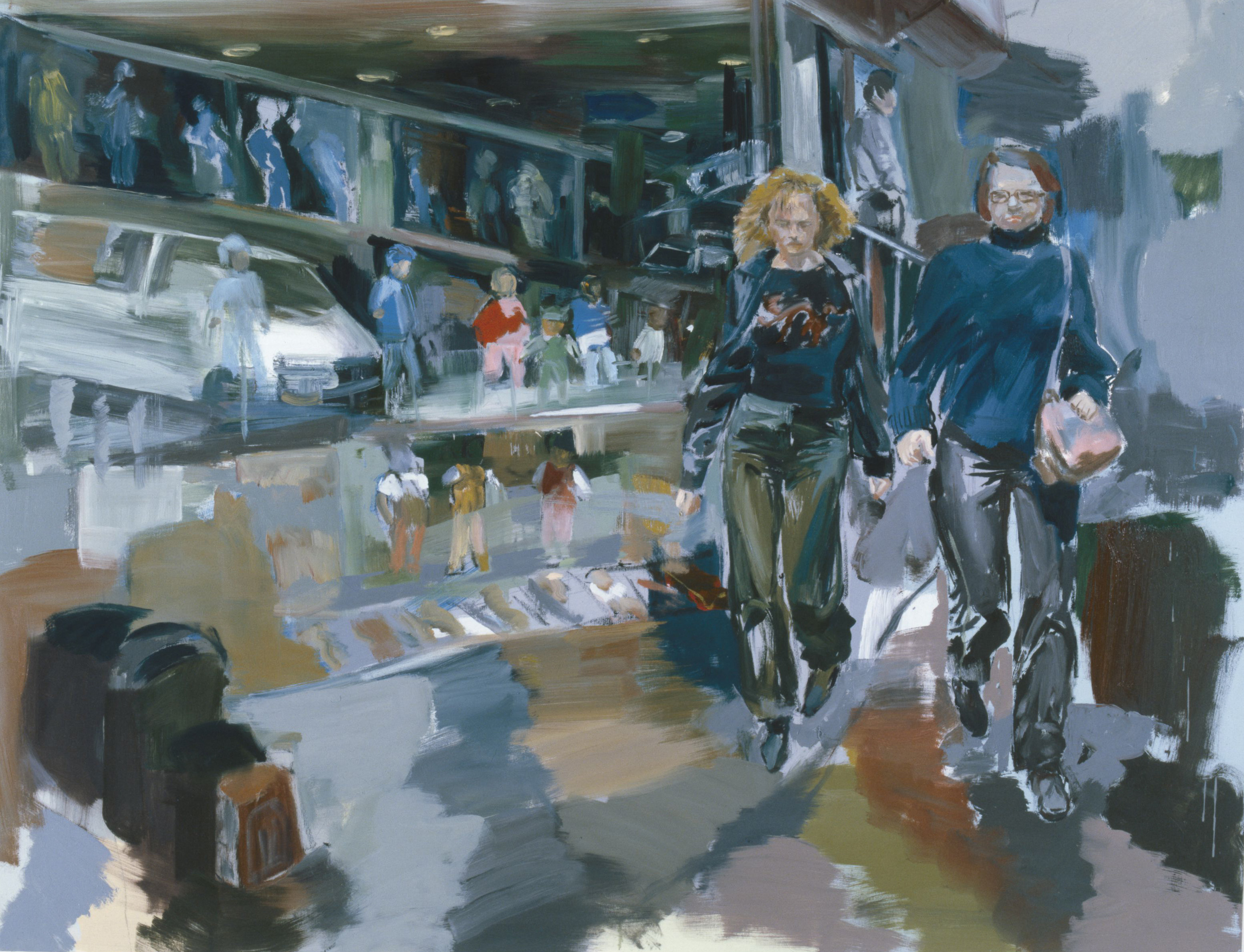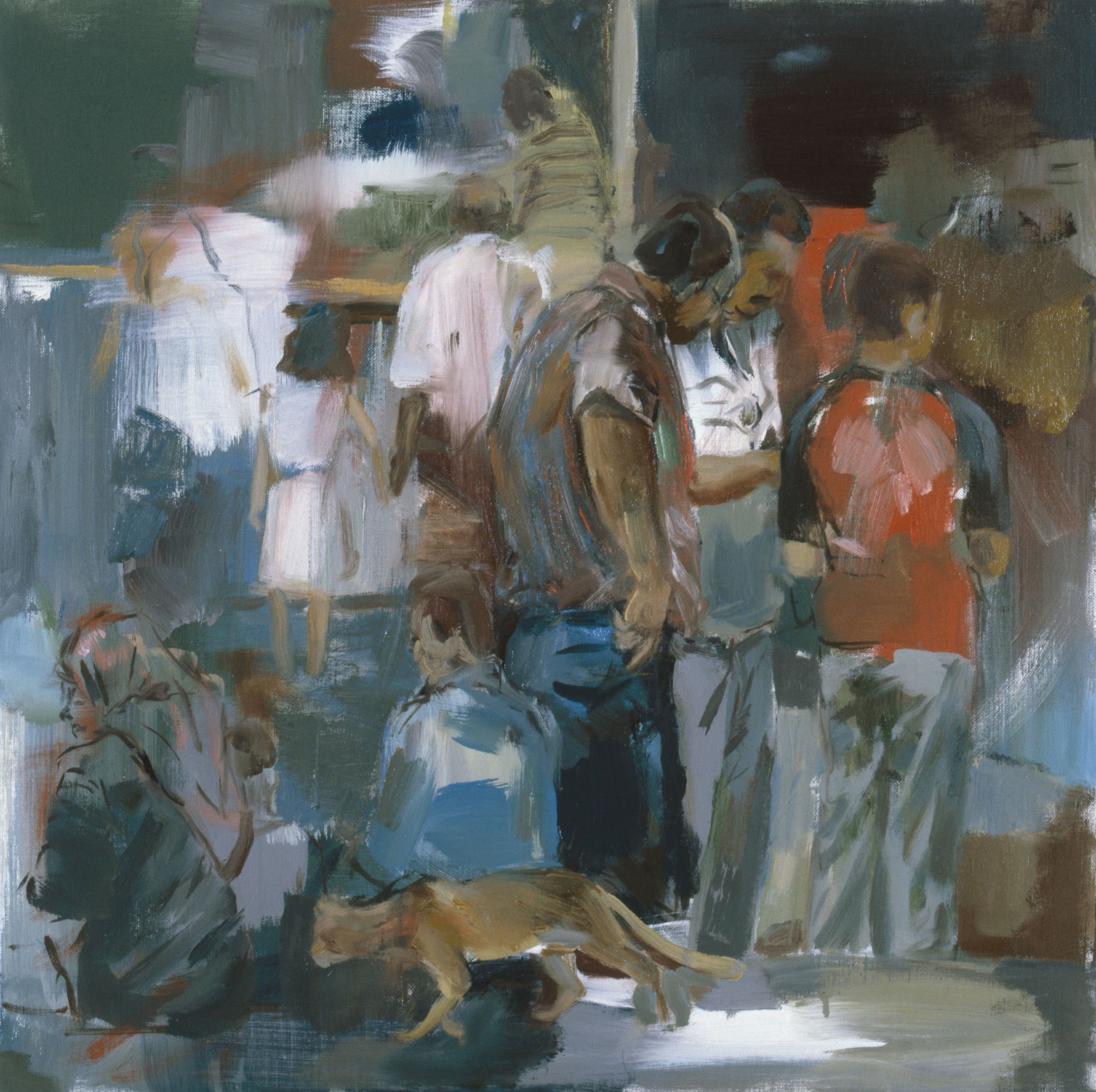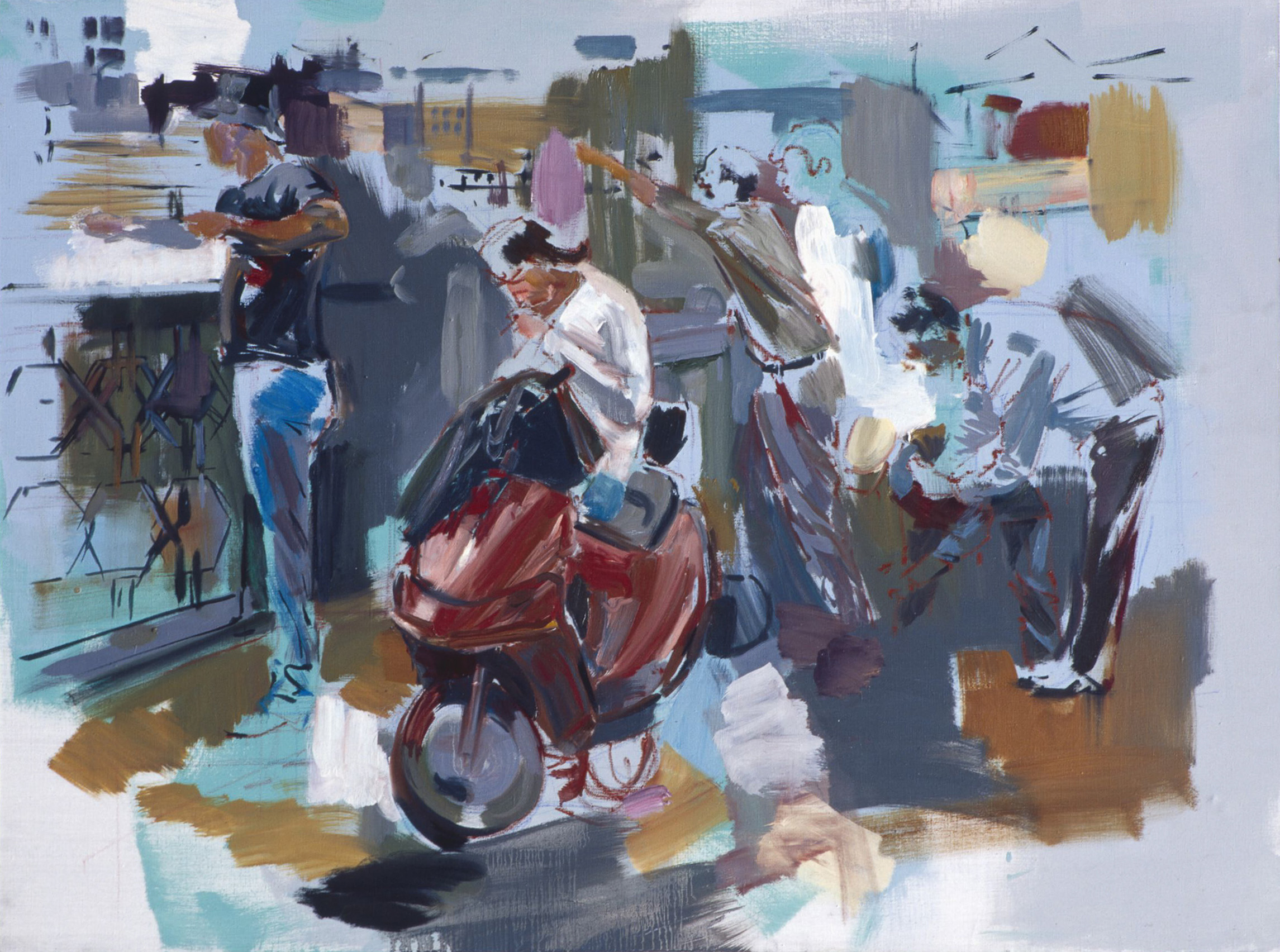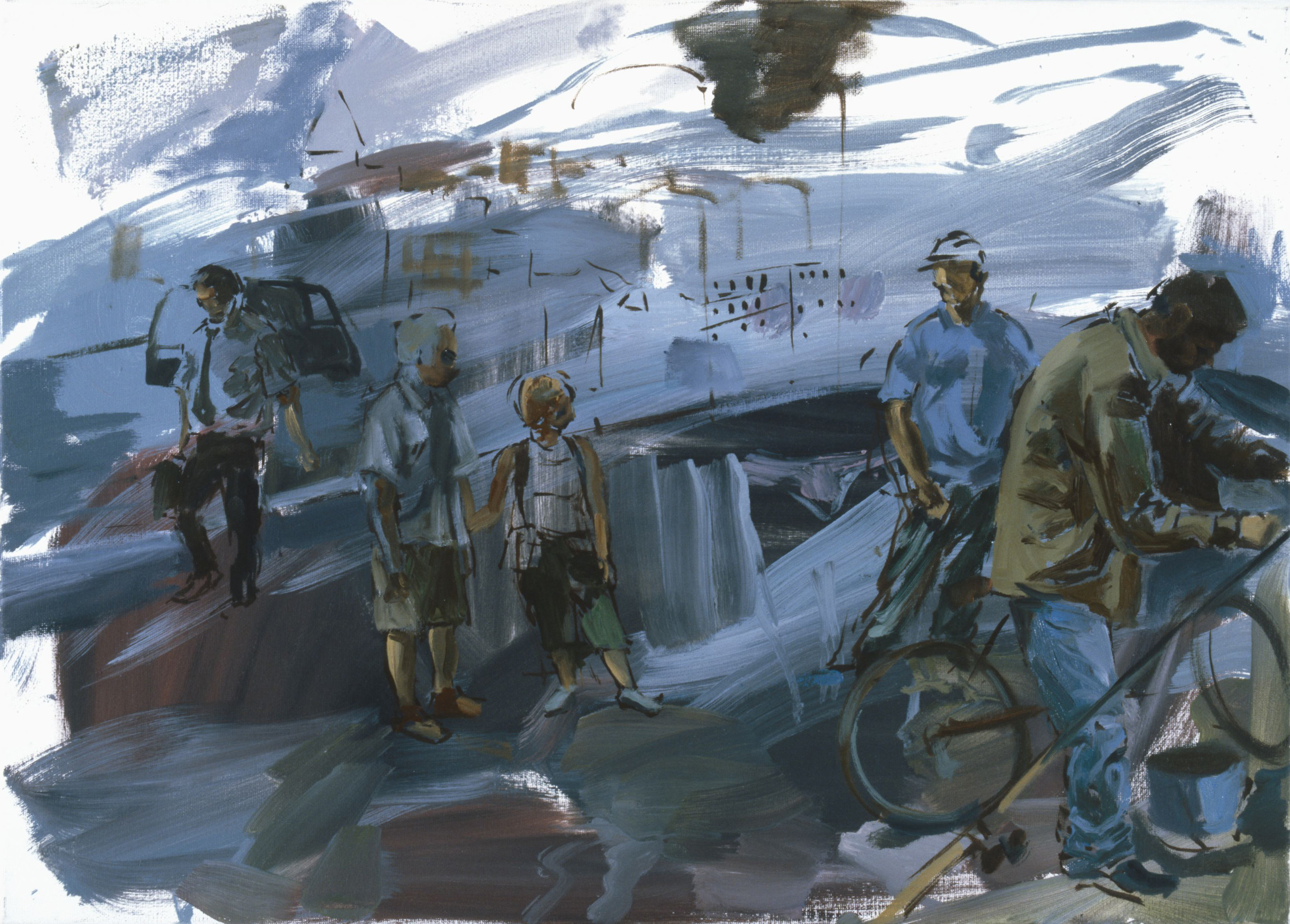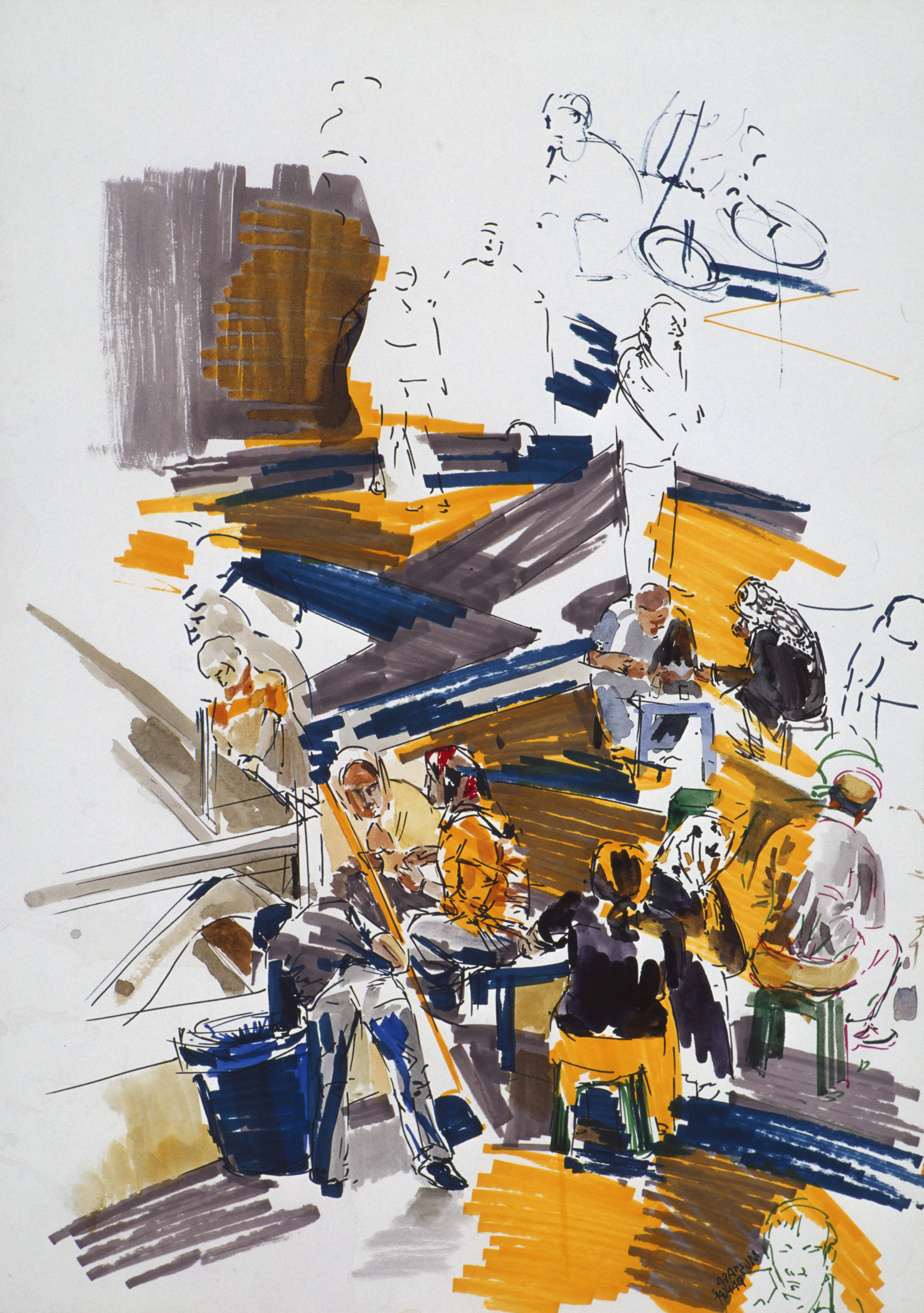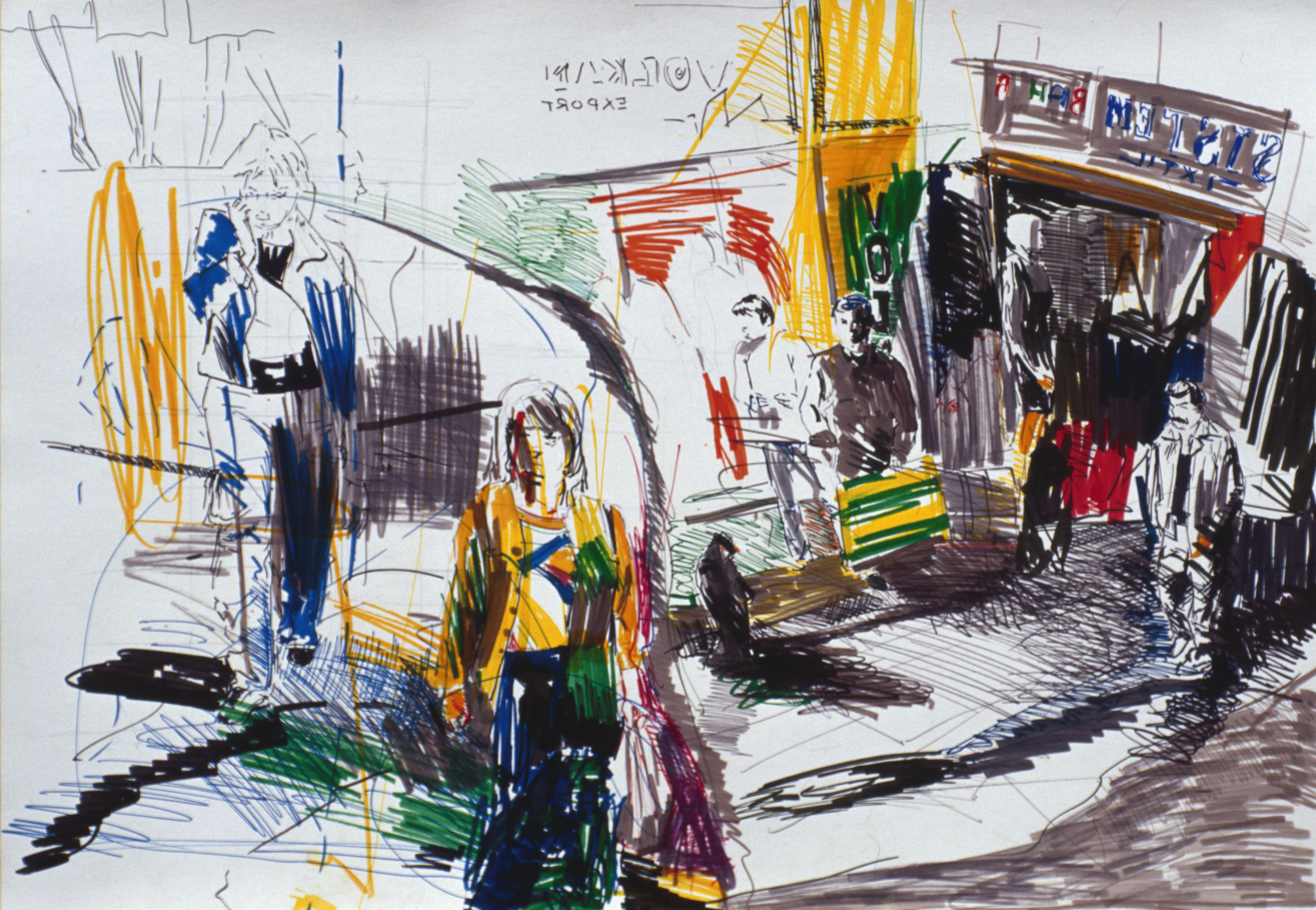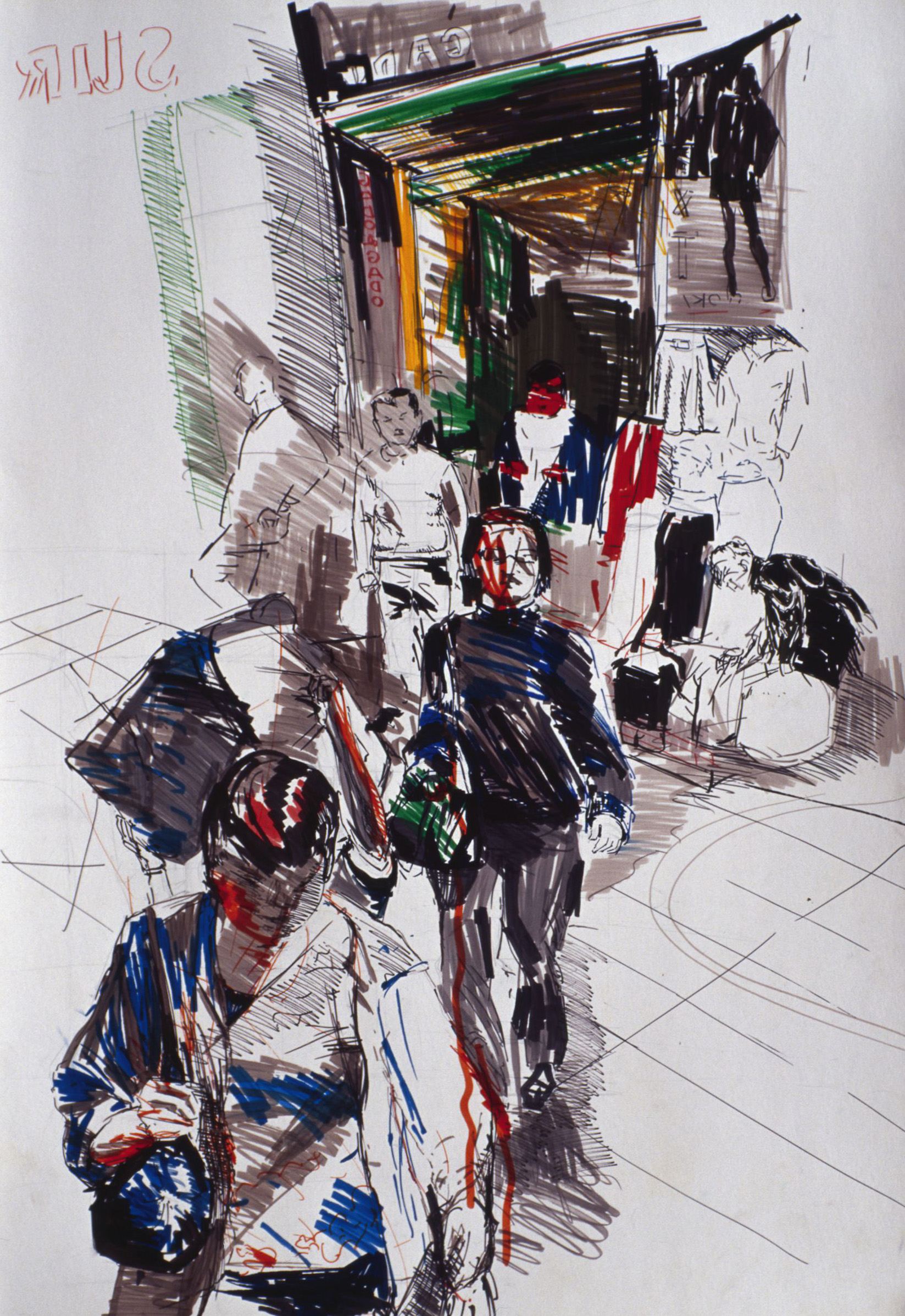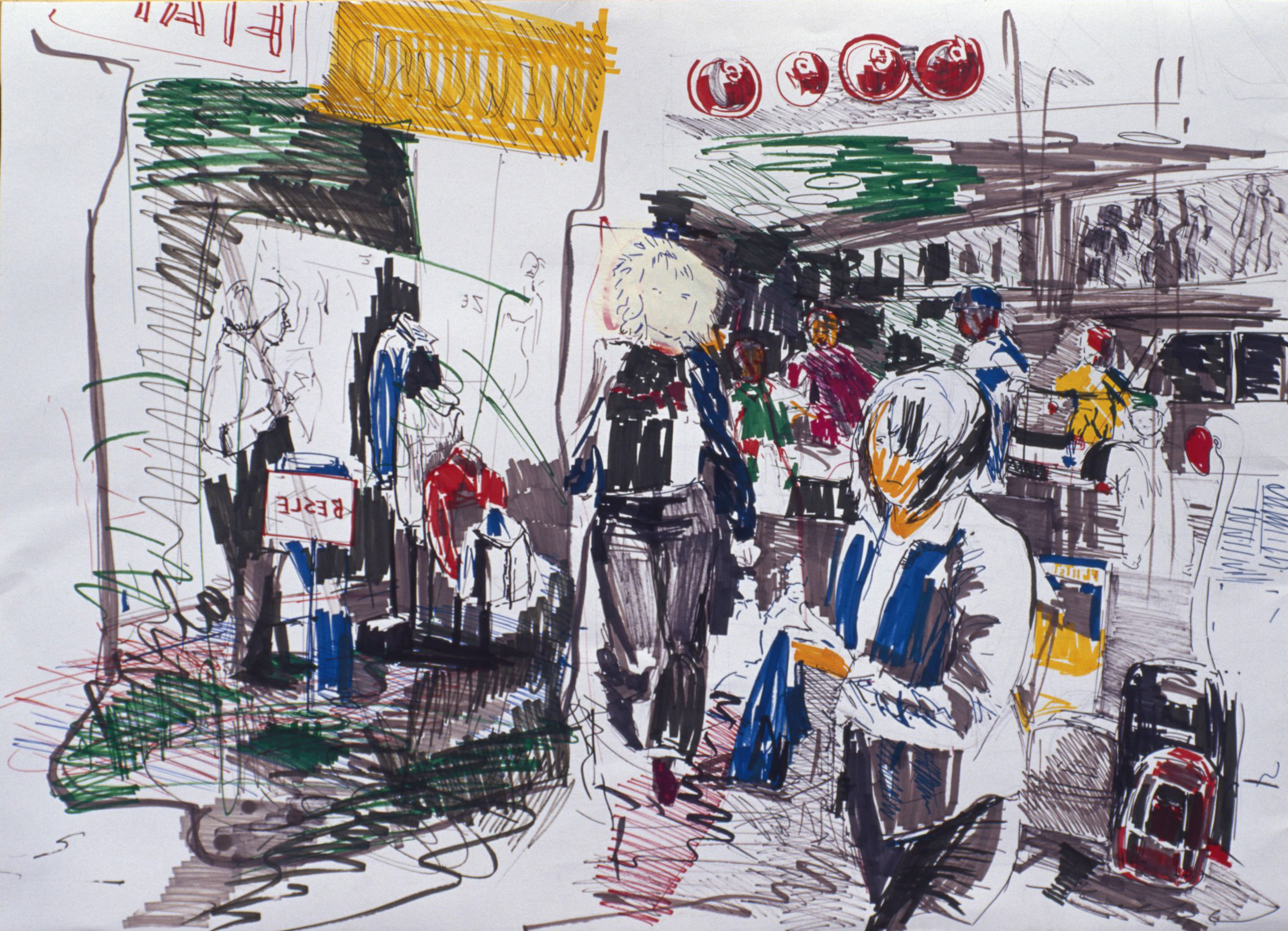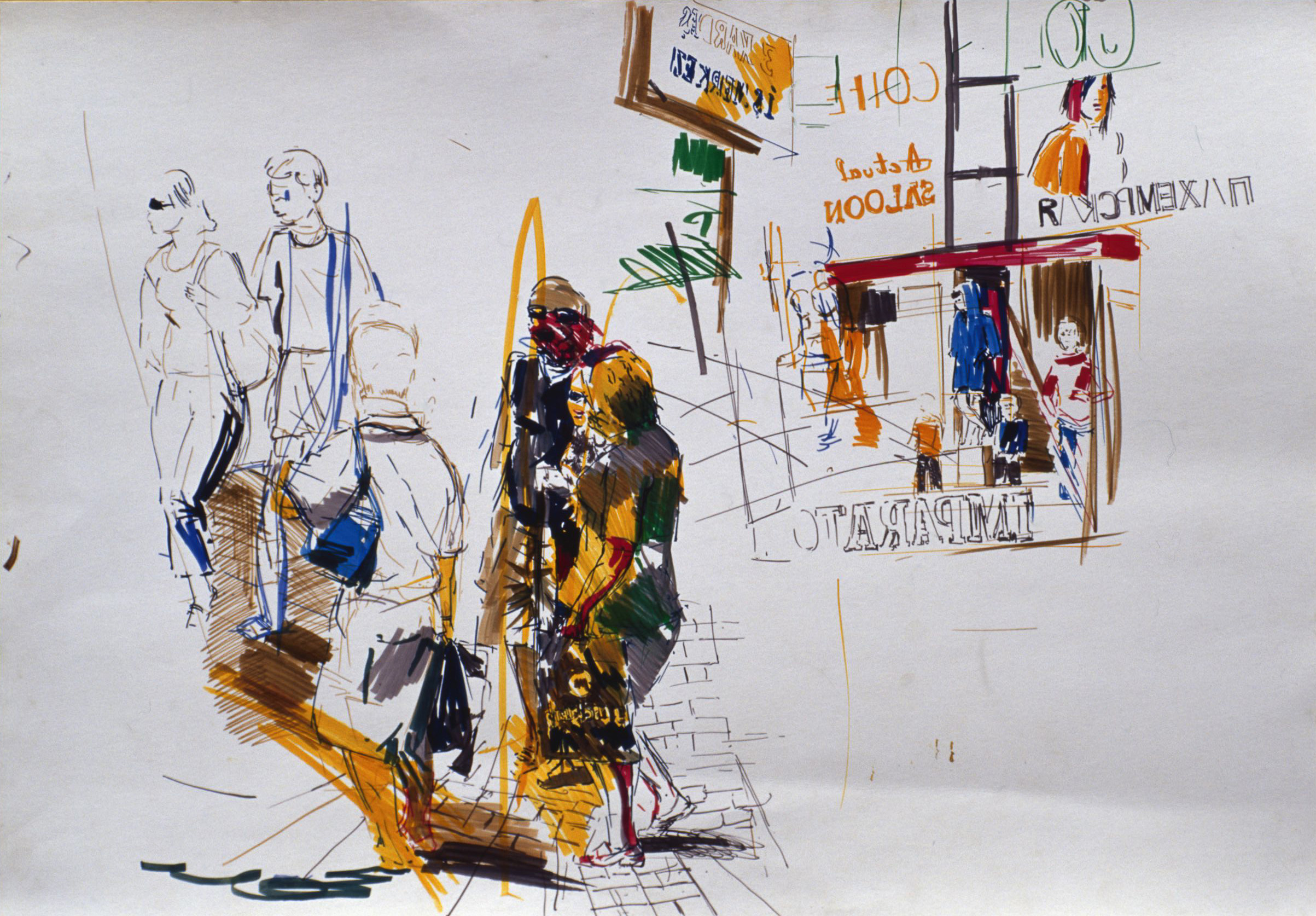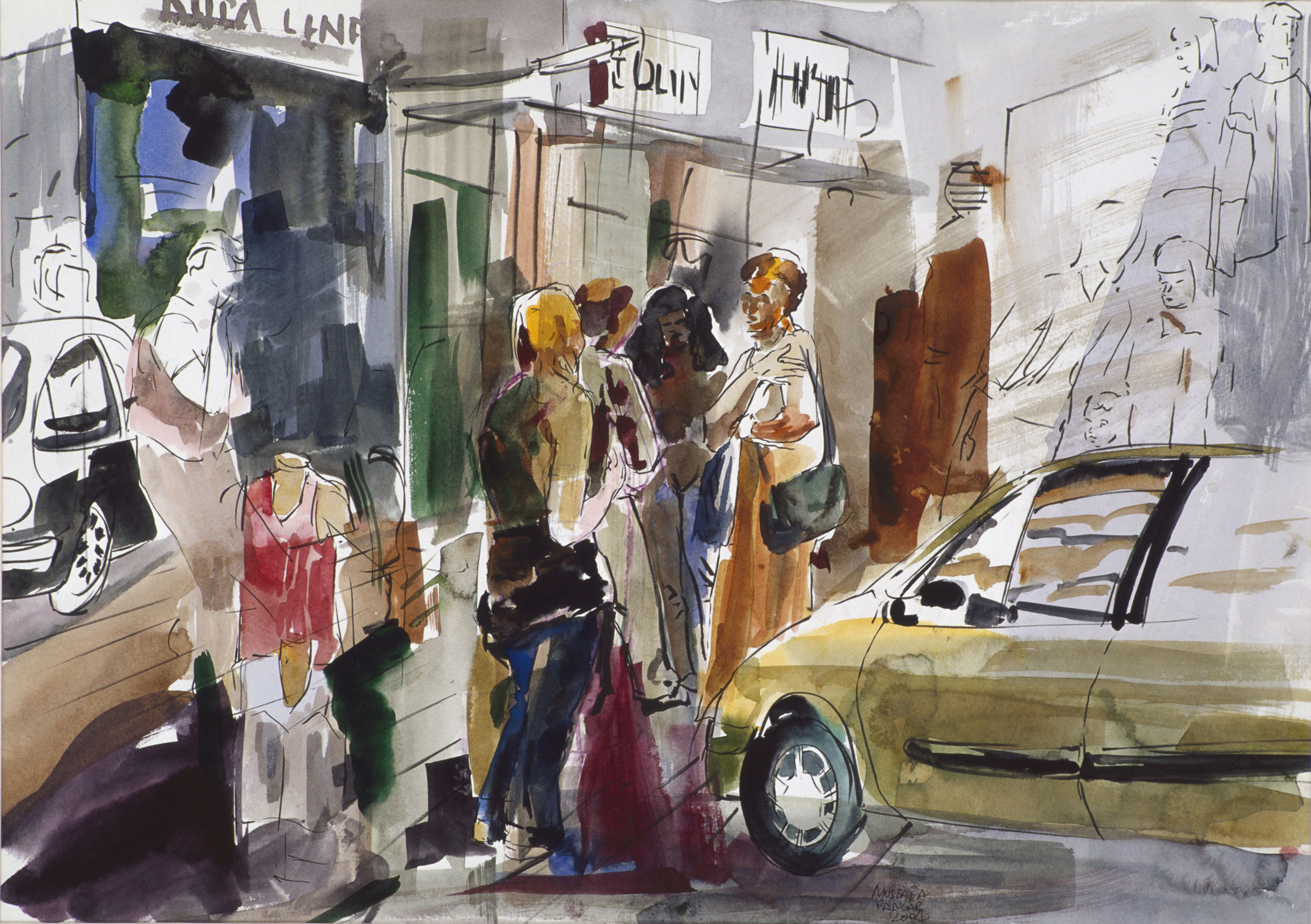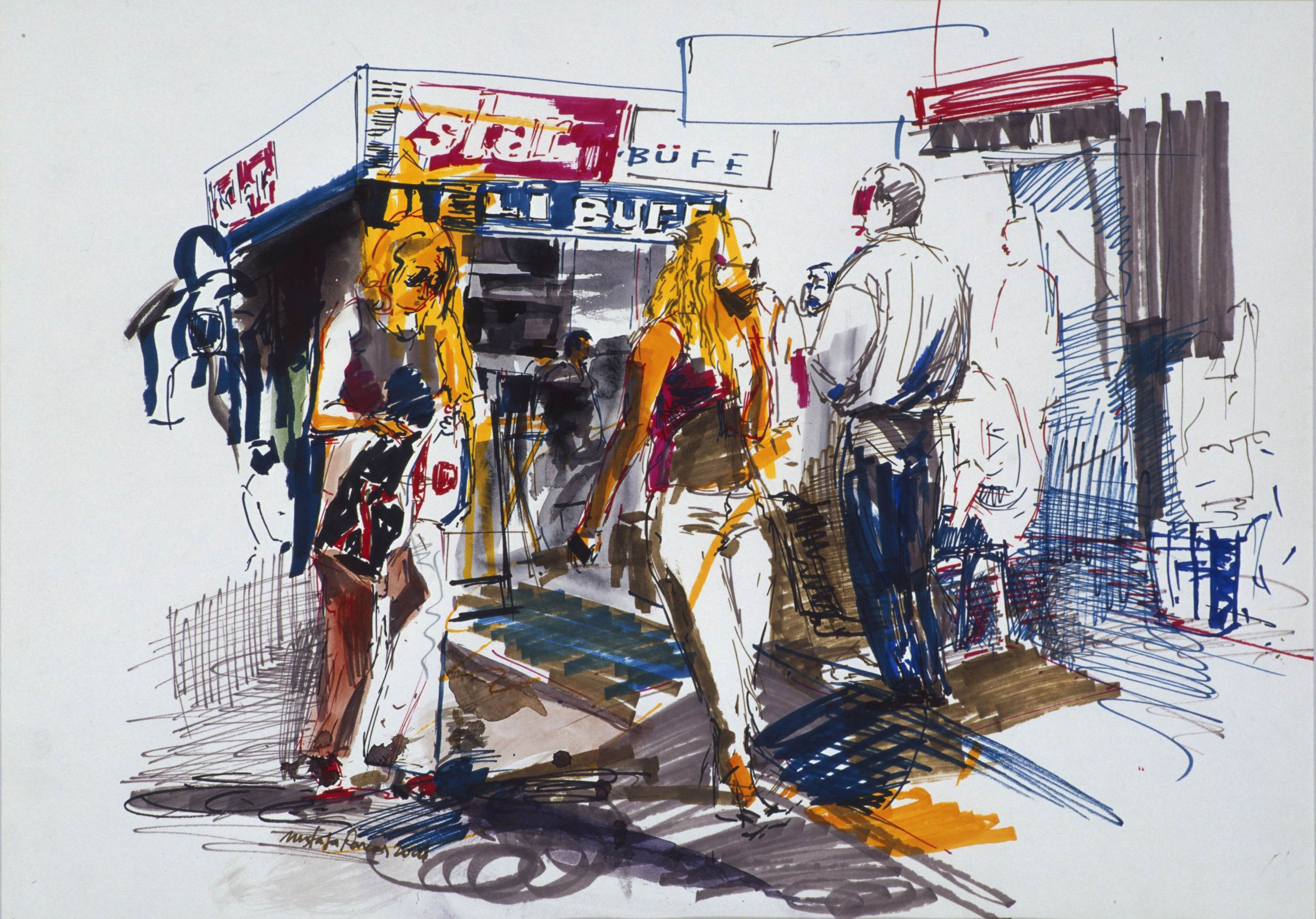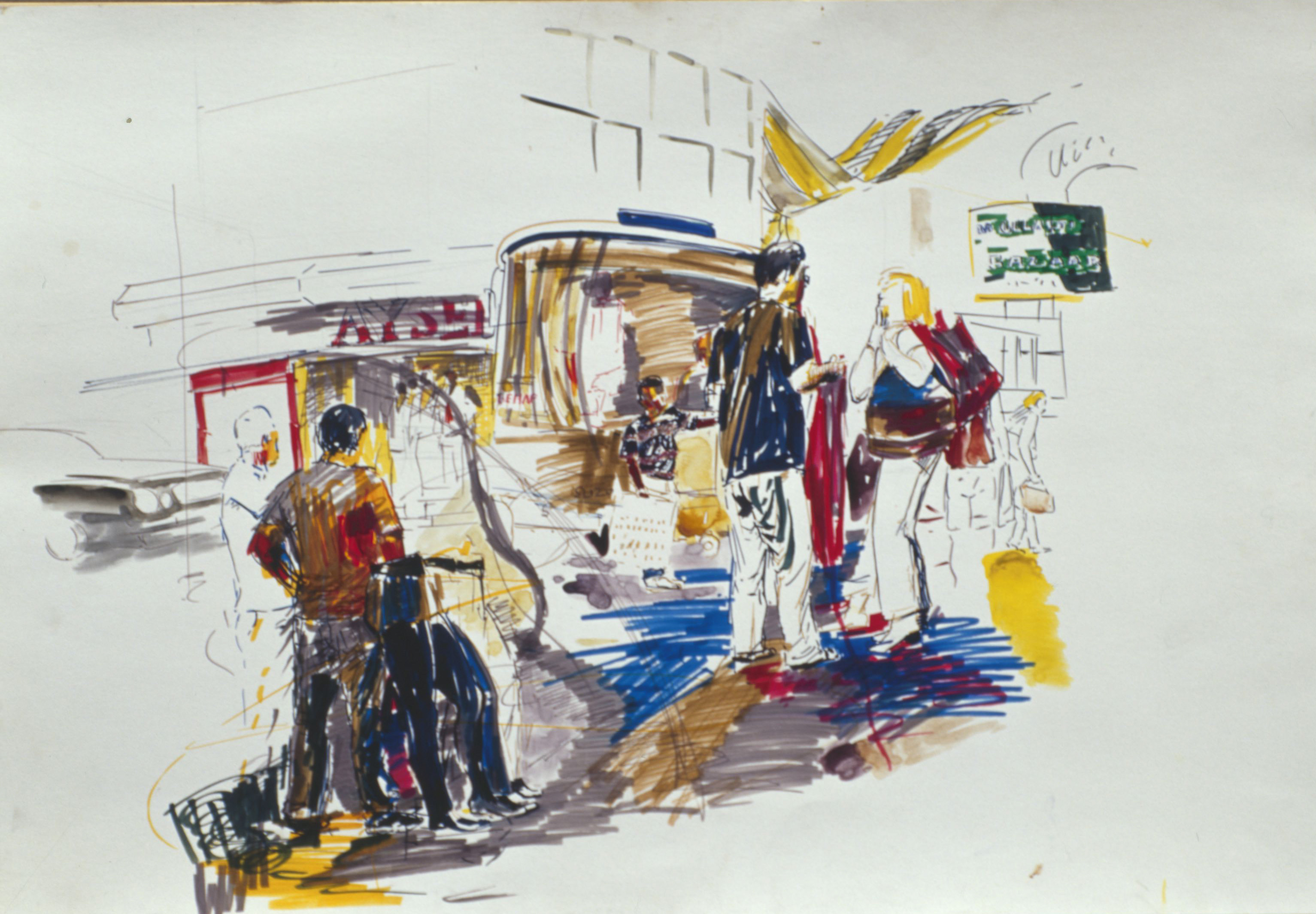 imagination / oil on canvas / 90 × 110 cm, 2005